Babies spend more of their time sleeping than they do awake for the first few months of their lives. Here we describe the best Ikea crib mattresses.
This is also the prime time to train your infant for an independent sleep routine as they slip into toddlerhood. And to do so, you need to create an incredibly comfortable sleeping environment for them.
Ikea cribs make the best choices for parents today owing to their sturdy build and functionality. Their shapes, functions, and size can adapt to your growing baby. This is why buying crib mattresses for Ikea cribs is a task of its own. Preferably, get a mattress that will fit both the infant crib and a toddler bed.
It shouldn't be too thin, too firm, or even too soft. Remember that the mattress's firmness and thickness don't only ensure a good night's sleep but also count for your baby's safety.
Thus, you need to carefully select the right kind of mattress to let your baby sleep through the night like, well, a baby. We've rounded up some of the best Ikea crib mattresses in 2021 to help you make a decision. 
Best 5 Ikea Crib Mattresses Review
Here are our top mattress recommendations for Ikea cribs:
1. Milliard Memory Foam Crib Mattress
This crib mattress is designed for toddlers, babies, and infants with a soft and firm side. This crib-sized mattress comes with a comfortable cover made out of breathable cotton to make sure your baby is sleeping at the perfect temperature throughout the night. This cover is 100% natural and hypoallergenic with a non-slip layer as well.
The cover also fits snugly to the mattress to avoid wrinkles and bunching, which could be dangerous for infants and babies. Further, this cover is also water-resistant which means you needn't worry about spills and nighttime accidents. 
The memory foam side of this double-sided mattress is plush and form-fitting for toddlers and babies above the age of 5 months. On the flip side, a firmer layer offers more support for the little bodies of infants and newborns.
The firm surface gives their little arms and legs better navigation and comfort. You can simply flip the mattress as they grow old and crave softer surfaces to a more body-contouring, memory foam side. This two-in-one crib mattress will save you the hassle of switching mattresses as your baby grows up. 
To ensure the safety and health of your baby, this foam is certified CertiPUR for low VOC from an independent lab. It's completely free of heavy and harmful metals. Moreover, to retain the shape and feel of the mattress for years of use it features a superior high-density foam.
This mattress offers the best transition from crib to independent toddler bed sleeping. This mattress will tightly fit all standard-sized cribs and toddler beds securing all corners safely to avoid any mishaps.
Key Features
Two-in-one, reversible mattress

Washable waterproof cotton cover

CertiPur certified foam for safety

Woven fire barrier layer under a waterproof layer
Pros
Plush memory foam and firm surface options

High-density construction to retain shape

Fits cribs and toddler beds

Eco-friendly packaging
Cons
Doesn't come with proper care and maintenance instructions
2. Graco Premium Foam Ikea Crib Mattress
Certified for safety from the GreenGuard Gold and CertiPur, this crib mattress for toddlers and babies is perfect for a growing baby. The mattress is shipped in eco-friendly packaging, compressed for light weightiness and better management.
You just have to unroll the mattress and allow it to expand to full form at normal room temperature settings. This mattress can fit all standard-sized Ikea cribs and toddler beds without leaving any blank spaces or pockets that may cause accidents. 
Further, the mattress is firm enough to match the recommended level of firmness for infants and newborns by doctors. The firm surface helps in avoiding accidents and bucking. To further ensure safety, it has been JPMA certified at an independent lab to verify that it's complying with the highest safety standards, functionality, and performance.
It has also been tested and approved by unbiased and authentic methods from Parent Tested Parent Approved (PTPA) to be safe for use. 
Along with that, the outer cover of the mattress is removable. You can simply take it off, change or wash it up. This cover is made from soft, highly breathable, and water-resistant. This means you would no longer have to worry about nighttime accidents or occasional spilling incidents.
The water-proof layer will keep the inner foam safe and free from any moisture damage. It comes off by undoing the zipper and can be machine or hand washed in cold water. Talking about the core now, it has been tested safe in terms of breathability for a baby's safer sleep.   
Key Features
JPMA, CertiPur-US, and GreenGuard Gold certified for safety 

Designed for full-size cribs and toddler beds

Recommended mattress firmness with a breathable core
Pros
Easy to wash, clean, and care for

Chemical and metal-free composition

The removable, water-resistant, and breathable outer cover

Easy to unpack and handle
Cons
Takes a long time to deflate and take full shape initially
3. Newton Baby Ikea Crib Mattress
The new comfort foam mattress from Newton Store comes with enhanced features and everything your baby needs for a peaceful slumber. The mattress features an innovative breathe-thru technology that makes not only the surface of the mattress breathable but also the core.
The 100% breathable surface reduces the risk of suffocation to a great extent. This helps the baby sleep better and the parents feel less anxious through the night.
Moreover, to ensure the safety and health of the baby or toddler sleeping in the Newton mattress, it comes with a hypoallergenic cover. This cover is tight-fitting to make sure there are no bucking or CO2 breathing incidents. You can simply take the cover off from the zipper at the sides, hand, or machine wash it for regular cleaning.
This crib mattress is washable from the core to the cover. There are no springs, foam, glue, or latex in its construction. The inner core is made from a recyclable material with numerous pores to actually circulate air through it. 
Further, this Ikea crib and toddler bed mattress is certified safe for use by GreenGuard ensures that it emits no harmful chemicals. It has also been the winner of Mom's Choice Awards and is recommended largely by pediatricians for your baby's safety, health, and better development.
Having a separate and comfortable sleeping surface will also encourage independent sleeping in infants from an early age. This mattress comes with three layers, the first being the breathe-thru cover that's removable. Second, comes the natural viscose cover that is chemical-free and fire-resistant. The third, innermost core is 10% food-grade polymer and 90% air for exceptional breathability. 
Key Features
Three-layered breathable and washable mattress

Certified for safety by GreenGuard

Hypoallergenic and 100% recyclable food-grade polymer construction
Pros
Lightweight and easy to handle or wash

Soft surface with tight cover to avoid bucking

Free from chemicals, latex, glue, or foam 

Fire-resistant layering
Cons
Attracts lint when washed with other items of laundry
4. Moonlight Slumber Dual-Sided Crib Mattress
This Moonlight Slumber mattress comes with two sides for toddlers and babies. The softer, plush side is made for growing babies who start craving a softer and cozier sleeping spot while the firmer, plainer side is for infants.
The firm surface helps the little arms and legs of your newborn or infant to better navigate the space around him without getting confused by the cover or foam. The mattress has been constructed to resist odor and water both so you and your baby can sleep peacefully through the night. 
Further, the crib mattress comes with a temperature-controlling cool gel that not only regulates the temperature throughout the night, it also gives the foam a denser feel for the infant side. Both sides are designed to skillfully cater to your baby and help him/her transition smoothly from infancy to independent sleeping.
The quality craftsmanship and exquisite details are planned for an easier-to-use and comfortable mattress. The cool gel on the infant, firm side of the mattress automatically flexes around to the other toddler side of the mattress for plush comfort. 
The breathable cover on this mattress is made from 100% cotton material and can easily be zipped off for easy laundering. The second layer under the cotton cover is also hypoallergenic, safe, and comfortable enough for the baby to sleep while the covers are in the wash.
This mattress is protected by antimicrobial encasement as well which means both sides are constructed with two foam layers that are encased in stretch-knit polyester material designed for protection against bacteria, moisture, etc.
It will fit any standard size Ikea crib and toddler beds as well. The waterproof layer is there to eliminate the need for any additional mattress pads or protective covers.
Key Features
Antimicrobial, hypoallergenic encasement

Plush premium cotton cover for better breathability

Temperature control cool gel

UL GreenGuard Gold and CertiPur-US certified

Woven chemical-free fire barrier
Pros
Firm density and long-lasting

Removable and washable covers

Dual firmness for infants and toddlers' needs

Lightweight and easy to handle
5. Bubble Bear Foam Crib Mattress
This toddler and baby mattress feature hand-crafted sewing from expert craftsmen and the comfiest feeling. The surface comes with friendly animal and cartoon prints and patterns to attract and engage the baby for a comfortable slumber.
There are border wires at all four sides of the mattress that act as a proper baby post for your little one. You can fit this mattress on all standard-sized cribs as well as toddler beds.
Simply shift the base as your baby grows without spending more on changing the mattress. Moreover, the mattress thickness and firmness have been recommended by pediatricians and endorsed by millions of moms around the world.
In addition to that, the mattress has high-grade memory foam on the inside with an exterior most layer made from Grinding wool. This outer layer material is a brushed fabric that is highly breathable and hygroscopic.
Along with the health benefits of this layer, it is also incredibly soft and comfortable for the baby to rest their little faces and bodies and recharge for the next day. The outer layer is safe for direct contact even if you don't put on any sheets of cover.
The sturdy edges help in maintaining the shape and integrity of the mattress by keeping the corners, sides, and edges firm and upright. 
For better safety, this mattress has been certified safe for use by US CPU and is in compliance with all the US standards for crib mattress safety. This helps anxious parents to feel better that their babies will be sleeping in a chemical-free and safe environment in their cribs.
The construction is free from heavy metals, glue, latex as well to steer clear of any chances of allergy in the infant or the toddler. Along with the non-toxic construction, the mattress is super durable and won't dent when the baby gets bigger and heavier.
The high-grade memory foam also helps in maximizing airflow and getting rid of any smell or odor from the mattress.
Key Features
Firm guarding edges on all four sides

The safe and comfortable outer layer

US CPC safety regulations and certifications compliant
Pros
Easy to clean 

Comfortable and breathable surface

Sturdily built and long-lasting foam
Cons
Slightly thinner than most baby mattresses
Buyer's Guide for The Ikea Crib Mattresses 
Here's a comprehensive guide to help you get the perfect mattress for Ikea cribs: 
Types of Ikea Crib Mattresses
A few different kinds of crib mattresses to choose from are:
Foam Crib Mattress
Foam mattresses are typically made of polyurethane or foam resin. They're a great choice due to their durability and light weightiness. This kind is quite affordable and offers good density at the core. Foam mattresses are firm and do not lose shape or form with use.
Innerspring Crib Mattress
The innerspring mattress is a traditional kind that has steel coils inside to make it sturdy and resilient. There are then multiple cushioning layers above these coils that make the mattress more durable. The layering is usually made from cotton, foam, or polyester. 
Innerspring mattresses are described and judged for quality and longevity by the coil count. Coil count is the number of steel coils inside. More the number, the better the support. Do baby cribs come with mattresses? Some of these mattresses also come with metal or foam border rods that offer better stability for the edges. This kind can be expensive as compared to foam mattresses.
Double-Sided Crib Mattress
This refers to the two-in-one mattresses that come with a firm side for infants and newborns and a softer, plusher side for toddlers. They can be used in a crib or a toddler bed. You can simply flip the Ikea crib mattresses for the other side as your baby grows older. They offer excellent support and comfort for different stages. 
Key Considerations When Buying an Ikea Crib Mattresses
Here are some important factors to keep in mind when shopping for Ikea cribs:
Water and Odor Resistance
Babies are messy. And the only way to save your bedding from moisture and nasty smell is to go for a waterproof mattress in the first place. The crib mattress should always have a polyethylene or vinyl cover/surface at the top to make them resistant to moisture, water, and mold. Make sure that the mattress you buy comes with a waterproof surface layer.
Firmness
Crib mattress firmness is another important concern. You need to make sure that the mattress is firm enough to support a growing infant but shouldn't be too firm that it hurts them. Pick a mattress that has been certified and rated safe for infant use.
Material
Crib mattresses with natural and organic materials prove to be safer than the other kinds. Many parents and pediatricians suggest getting a mattress with chemical-free and non-toxic materials to avoid any harm to a sleeping baby. 
Form-Fitting
The mattress in your baby's crib should snugly fit. There should be no free space at any side, corner, or edge of the crib. To make sure it is the perfect fit, try to fit two fingers between the crib and the mattress. If you can fit any more fingers than that, the mattress fit is loose in the crib. 
Safety
The crib mattress should be certified for regular use by a reputed body like CertiPur or GreenGuard Gold. Make sure you check for certifications, endorsements, and authentic reviews from parents regarding the safety of the mattress. 
Support
To avoid the risk of SIDS, infants should be laid on their backs. This position is the safest to sleep in as it is the easiest to breathe in. Pick a mattress that supports the baby to stay on his/her back. Mattresses that lack the required support can cause the baby to roll over to his or her side or stomach increases the risk of suffocation. 
Maintenance
Washable covers and cores are the most favored and recommended kind of crib mattresses. Multi-layered crib mattresses allow you to clean them more efficiently as the vinyl or polyethylene cover will resist most of the stains and leaks. 
Removable cloth covers are also a great help when it comes to maintenance. Get a mattress that is easy to clean and handle so you can provide sanitary sleeping space for your baby. 
Size
Mattress size should not be too big or too small in the crib. A small mattress can leave spaces around it which can easily trap the small body of a baby between the crib rails and the mattress. According to the US consumer product safety commission or CPSC, a crib mattress should be 27 ¼-inch wide and 51 ¼-inch long. The thickness should be less than 6-inches as well so there's a safe distance between the top of the crib rails and the mattress. 
How to Choose the Right Crib Mattress Size
There are two mattress sizes for cribs. 
Standard Crib Mattress Size
Most Ikea cribs will fit a standard-size Ikea crib mattress. This typical mattress comes with dimensions that are fully in compliance with Consumer Products Safety Commission. It states that a crib mattress should not be any thicker than 6-inches and should be at least 27 ¼-inches in width and 51 ¼-inches in length. 
When you're shopping for a standard-size crib, you can expect the mattress to leave a bit of a wiggle room within the crib. A standard crib, depending on the brand and construction material, could be 5/8 inches smaller or bigger than the regulated size of 28 by 52 rectangle. 
This small variation can make a huge difference in the fit. This is why you need to check the mattress fitness carefully according to the crib. 
Mini Crib Mattress Size
This mattress is smaller than the standard-sized Ikea crib mattresses. Unlike standard crib mattresses, there is no regulated size for these mini mattresses. This makes shopping for them a lot harder. 
Typically, a mini crib mattress is about 24-inches wide and almost 38-inches long. Mini cribs can vary in sizes, you need to measure the crib and shop for the perfect fitting mattress accordingly. Mini crib mattresses also offer different depths, which is another consideration to keep in mind.  
Safety Tips for Ikea Crib Mattresses
Here are a few tips to keep in mind:
Keep the crib free from extra bedding, toys, pillows, bumpers, or stuffed animals. Sure, they look cute but they can easily wind up covering the baby's face as they sleep. This is a common suffocation hazard that you can simply avoid by keeping the crib empty.

Always put on fitted sheets for the crib and toddler mattresses to avoid buckling, wrinkling, and CO2 breathing.

Avoid getting a second-hand mattress for your baby's crib. There are risks of bacteria and mold associated with this decision that you need to stay away from.

If you're using a double-sided mattress for the Ikea crib, check with a pediatrician about the right age to flip the mattress over. Also carefully read the labels for each side so you don't end up putting an infant on a plush side of the mattress. 

Always place your baby on their backs in the crib. This has been considered the safest sleeping position for babies as it reduces the risk of sudden infant death syndrome (SIDS). 
FAQ
Some frequently asked questions are:
How much should I spend on a crib mattress?
Crib mattresses can be $90 to $200. You can get a good quality mattress in this range.
Is memory foam crib mattress safe for my baby?
Yes, according to the American Academy of Pediatrics it is safe to use memory foam mattresses in cribs as long as the covers are form-fitting and there is no loose bedding around the baby. 
How do I check a crib mattress for firmness?
You can determine the firmness by pressing in on the mattress at the edges and the center. The mattress should immediately snap back and should not dent or conform to the hand. 
What height should I get for a crib mattress?
Crib and toddler bed mattresses should be at least 5 or 6-inches thick. A safe distance between the top of the crib rail and the bottom of the mattress is at least 26-inches.
Should I put anything under a crib mattress?
You can put a crib mattress encasement as the bottom/first layer. It fully encases the mattress and protects against dust mites, bed bugs, pet dander, and allergens. 
How long can I use a crib mattress?
Crib mattresses can be used for three to five years, as long as your toddler can comfortably sleep on it. 
At what age should I flip the crib mattress?
You can switch the mattress side when the baby is 12 months old.
Final Words
Co-sleeping has largely been discouraged by pediatricians all around the world. And the best alternative to that is training your baby to sleep in a crib by your side. Using a crib can greatly reduce the chances of suffocation hazards and accidents if you use a properly fitted mattress with them.
Cribs can come in varying sizes and kinds, the most favored amongst them being the Ikea ones. And with varying features and sizes, shopping for a crib mattress becomes a lot more tedious. 
You need to keep in mind the perfect size, safety standards, firmness, thickness, and breathability of the mattress to ensure that your baby sleeps peacefully through the night.
The mattress should be able to support a baby laying on his/her back, should have some sort of temperature control, and should have a comfortable surface for delicate baby skin. 
To help you pick the right fit, we've compiled a list of considerations and tips that guides you through the process. This article also suggests some of the best Ikea crib mattresses in 2021 so you can narrow down and pick the perfect one for your kid.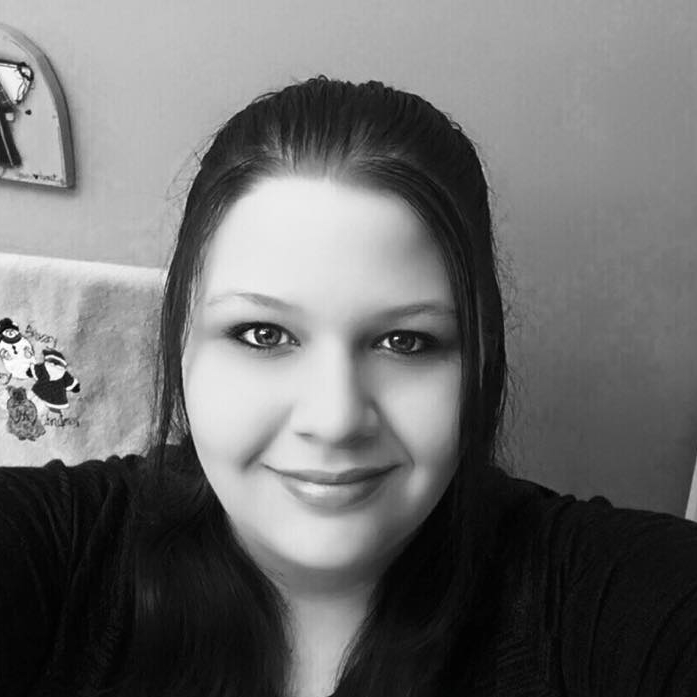 Donna Hudson completed her graduation from The University of Texas at Austin in 2012. After completing her graduation she join a baby shop. Dona married Hudson in 2016 now she is an young mother with two beautiful Child. Dona spend most of her time to read book, cooking and writing blog.