Newton Baby Crib Mattress is an excellent choice for parents intending to provide a comfortable, safe, and easy to clean mattress for their babies. This mattress has three options: Essential, Original, and Waterproof, which feature breathability as the main desirable quality. This mattress is also certified for safety and is easier to wash should there be an accident. These baby crib mattresses are made of polymer support core covered with a zipped polyester cover.
Why Must You Get Newton Baby Mattress?
The Newton crib mattress is your go-to mattress if you want a comfortable and safe mattress for your child. This mattress is light and yet firm, providing your child with a good sleeping surface.
You do not worry about spills from accidents pouring on the mattress since this mattress is 100% washable and dry within hours. Furthermore, the materials used for making Newton baby crib mattresses are non-toxic without fire retardants. Your baby will thank you for acquiring this mattress.
Why do you need to buy a breathable crib mattress?
Breathability is one of the main features of Newton's baby crib mattress, with several potential benefits. If your baby rolls and sleeps facing the mattress, this feature will allow them to continue breathing, thus preventing suffocation and SIDS risks.
The air circulation on the mattress also enhances its ability to regulate temperature and eliminate heat buildup that could lead to your baby sweating. Your baby will be safer with a breathable mattress.
Newton Baby crib mattress reviews
In this section, we will cover several features that make Newton's baby crib mattress outstanding.
Completely Washable
Accidents are common with crib mattresses through spills, or sometimes the baby can mess it up by vomiting. It is unsafe to let allow your little one to sleep on a dirty mattress. Fortunately, the Newton crib mattress is designed with washable material from cover to core. This will enable you to remove all spills and dirt that could result in stains and grow molds to the detriment of your child's health.
Once you wash the Newton mattress and its cover, you can dry it on low heat. The beauty of this mattress is that you can toss its cover into the washing machine with cold water and mild detergent. The Wovenaire core is washable in the tub or shower before drying on low heat.
100% Breathability
This mattress' design allows air circulation from all fronts to enhance its breathability. Since it is made up of porous Wovenaire, it is suitable for temperature regulation, helping your child cool at night and avoid sweats. Interestingly, the Newton crib mattress is 90% air, which makes it completely breathable. Furthermore, its mattress cover is also composed of two breathe-thru spacer fabrics, creating a soft air pillow.
Babies won't tell you they are heating with a poor mattress, but they will vent their displeasure through uncomfortable constant cry. Here is where Newton Baby Crib Mattress comes in, preventing any chances of suffocation or SIDS risk.
Greenguard Certified
Newton baby crib mattress has a Greenguard Gold certification, meaning it is free of any chemicals and harmful toxins. The components used in the manufacturing of this mattress are not susceptible to off-gassing like polyurethane foams. Unlike foam beds treated with toxic fire retardant chemicals, Newton Baby Crib Mattress is built with cellulose materials from reconstituted wood pulp. These materials have chemical-free, ensuring your baby sleeps sound without inhaling hazardous gasses.
Firm and Support
Firmness is a crib mattress essential to ensure the baby maintains a good posture as they sleep. Newton crib mattresses are dual-sided, offering safety for toddlers and babies. The Wovenaire core is 90% air, enhancing its firmness without posing any toxicity threat to your baby. You can test its firmness by pushing the mattress down with your two fingers to see if it immediately springs up to its original place. The baby will not hug the mattress and sink because the mattress is firm.
Newton crib mattress also offers a support system to the toddler by providing proper spinal alignment. You do not need to sweat about the development of a child's spine, the support offered by this mattress is enough. The Wovenaire core gives latex and foam-like comfort and support but is free of allergens and toxic chemicals. With Newton Baby Crib Mattress, you can be assured of ultimate support for your baby.
Dimensions
Newton baby crib mattress meets the minimum North American crib size requirement measuring 51 5/8 inches long, 271/4 inches wide, and 4 inches thick. However, the standard dimension of Newton crib dimension is 52'' x 28" x 5.5," made to perfectly fill standard American-size cribs.
Mattress Cover Colors
Newton crib mattress cover comes in various colors to allow a parent to choose the one they prefer. The four colors are attractive and could fit with any bedroom décor for your baby. What is more, the colors do not fade with washing, allowing you to make them look new when washed.
What i like
It is breathable, allowing your baby to breathe even when lying by the stomach.
No toxic materials, thus promoting the baby's safety
It has a 2-in-1 cover side, which can be used for a toddler
Temperature regulatory features
Made from fire-resistant materials without toxic fire retardants
It has a Greenguard Certification proving safety
It is durable as it is made from safe polymers that can maintain shape for years.
It is washable, allowing you to remove any dirt buildup.
What i don't like
It is more expensive than other crib mattresses
It does not come with a mattress pad, and the breathable material allows pee to pass.
The waterproof mattress to solve the pee issue is very expensive.
It is not organic
Verdict
This Newton Baby Crib Mattress reviews find this item great for parents looking for comfortability and safety of their infants. Its breathability is one of its greatest selling points, making it our preferred mattress for your infant.
You can easily clean any spills from accidents, especially the waterproof version. Furthermore, it fits into standard cribs, providing parents with a variety to choose from depending on their budget. However, it is expensive than most crib mattresses, making it a challenge to buy for those with low income.
Newton Crib Mattress Performance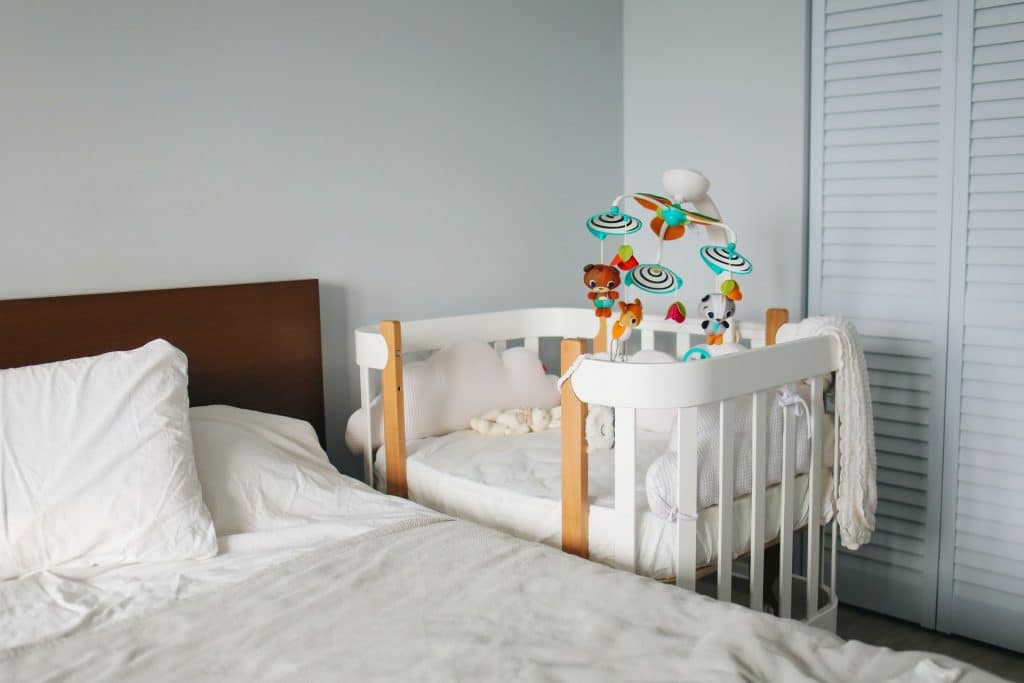 Temperature Control
Newton crib mattress is superior to foam beds concerning temperature control. With this mattress, you will eliminate the chances of your baby sweating or the mattress overheating. Newton Crib Mattress has Wovenaire instead of foam, and this material is 10% food-grade polymer and 90% air, making it highly breathable. The air pockets throughout the mattress create a cooling-effects, preventing heat from being trapped in the mattress.
Ease of Movement
Due to the mattress' materials and firmness, it is easy to move. It rates 7/10 on the firmness scale, meaning your baby can easily lie on the bed without sinking. The material will not hug the body, offering little or no resistance when the toddler or infant tries to move on the surface.
Sleeping Style
The Newton baby crib mattress is suitable for all toddlers and infants. It offers excellent comfort and support for sleepers below 130 pounds regardless of how they are sleeping.
Side Sleepers
This mattress provides good support that enhances spinal alignment for any toddler sleeping on their sides. It will even distribute the baby's weight across the surface, thus reducing pressure buildup.
Back Sleepers
Doctors often advise parents to lay their babies on their backs to limit SIDS risk. Newton crib mattress is a perfect choice for back sleeping. Your baby will have the needed support and be comfortable with this mattress.
Stomach Sleepers
It is not advisable to lay your baby on their stomach to avoid the risk of SIDS. However, if your toddler were to slip to stomach sleeping, they should get the needed support.
Newton vs. Regular mattresses
You are probably wondering how does Newton crib mattresses compare with regular mattresses. In this Newton Baby Crib Mattress review, we show why you choose newton for your baby.
The first thing that makes this mattress stand out is its comfortability. Since this mattress is made of firm and yet soft materials and air, your baby will not sink as they would with regular ones. The safety of your baby is also enhanced by non-toxic materials used to build the mattress. On the other hand, regular mattresses are built with foams, latex, glue, and springs that off-gas to the detriment of your child's health.
Most regular mattresses have fire retardants, not found in Newton baby crib mattresses, making Newton's product an ideal option for your baby. The breathability feature also makes Newton products superior to regular mattresses, reducing the risk of suffocation and regulating body temperatures.
Everything has been said; Newton Baby Crib Mattress is the best option compared to a regular mattress if you want to provide the best sleep for your little ones.
Crib mattress Washing Process
There are several components of Newton crib mattresses washed differently. Let's take a look at these.
Washing the cover
The first thing you do is to unzip and remove the cover from the mattress. Do not unzip the two sides for easy washing and drying. Wash it alone in the machine to avoid damaging the fabric.
Avoid hand drying the cover, and do not wash with hot water. After washing and drying on low heat, you should fit the cover back easily.
Washing the Wovenaire core
Do not use a washing machine, instead place it in the shower or tub. Spot clean its soiled area or clean the entire mattress using cold water and vinegar.
Drying the crib mattress
Vigorously shake the mattress to remove all trapped water droplets in the core. You will lay it by the side, taking between 2-6 hours to dry based on the room's air circulation. You can also use a fan to dry the core.  Do not use heat to dry or hot water to clean the crib core.
Newton Baby crib mattress reviews: Buying Guide
The news of a baby coming can be exciting and, at the same time, overwhelming to parents. Your mind may first have thought of a crib or a crib mattress. You think of this item because your baby will undoubtedly spend most of their time in it. Since babies sleep a lot, you want a crib mattress that is safe and one that promotes good health and comfort. The question is, what factors are worth considering when buying a crib mattress?
What to look at before buying a newton baby crib mattress
This section of the review considers some of the features of the safe crib mattress and how Newton Crib Mattress compares with the.
Non-toxic Materials
As a parent, you do not desire your baby to breathe in toxic gases that could affect their health at that tender age. Your child's safety and health take precedence, hence the need to consider crib mattress chemical components. Unfortunately, some crib mattresses emit chemicals and volatile organic compounds (VOCs) via off-gassing.
Many things in your home are probably off-gassing, and you could notice through the smell. However, not all chemicals smell when they are off-gas. Whether they have an odor or not, these chemicals are not safe for you, let alone your baby. They could breed respiratory irritation, endocrine disruption, nervous-system damage, and even cancer.
When shopping for a crib mattress, looks for one that does not have flame retardant chemicals, polyurethane foam, and Vinyl. You do well to a certain whether the mattress has recognized certification like Greenguard Gold Certification- offering two levels of certification.
Newton crib mattress has a Greenguard Gold Certification, including its mattress pads and waterproof crib mattress cover, meaning your baby is safe with the product.
Washability
Your baby's mattress can build up dust, and it is also subject to the possibility of accidents, meaning you will need to clean it often. Your baby will, on occasion, spoil their mattress with nighttime blowouts, spit-up, and much more. Therefore, you want to consider the effectiveness and ease with which you can clean the cover and the mattress itself.
Traditional mattress with foam is cumbersome to clean, involving vacuuming, spraying, and scrubbing. Most parents find these processes challenging and will subject their kids to allergens and dust. However, Newton Crib Mattress is washable from cover to core. With this mattress, you can wash the entire mattress if there is a spill, vomit, or some dust building up.
Since it is easy to wash, you will eliminate the possibility of molds, allergens, and bacteria building on the mattress and causing all sorts of problems to your baby's skin.
Cover
You also want to consider the crib mattress cover when shopping for one. The cover should be durable to protect your mattress from wear and tear. However, your ultimate concern is your baby's safety and health; hence you want a cover that shields your mattress from spills, dust, and allergens. The cover mattress is also important in regulating temperature, reducing turning, and tossing. Furthermore, it should add to the mattress's comfortability, keeping your baby safe.
Another cover feature to keep in mind is waterproof and breathability. The crib mattress is subject to spills, and its waterproof cover will prevent the liquid from penetrating the mattress core. It will be easy to clean or wipe only the cover to ensure it is clean. A mattress cover should also be easy to remove for cleaning and breathable; otherwise, it could become a suffocation hazard.
Newton crib mattress suits the bill since it is washable and breathable. Its waterproof design has a cover that is easy to clean, thus preventing mold and bacteria growth. The zip ensures you can remove the cover from the mattress with ease for cleaning.
Lack of Chemical Fire Retardants
Federal laws dictate that mattresses should have fire retardant chemicals or be built with fireproof textiles. As a result, most manufacturers spray their mattresses with fire-resistant chemicals to meet these regulations. However, these chemicals are hazardous to your young child as they result in off-gassing, and the baby will inhale them. Therefore, you should look for a mattress made from purely organic materials, which are fire-resistant. Organic mattresses meet federal requirements without spraying chemicals.
How do you know which mattress is free of toxic fire retardants? One thing you can do is to check for certification from recognized bodies—certification such as Greenguard Gold, Global Organic Textile Standard (GOTS, and Oeko-Tex Standard 100 certification.
Newton crib mattress has the Greengurad Gold certification, meaning it has no fire retardants and promises safety for your baby as they enjoy a good night's sleep.
Silence
You do not want a mattress that makes noise when the baby rolls, as this could wake them up fast. As a mother, you want your child you enjoy longer sleep, and you could also do well with a break when they sleep. Therefore, you want to choose a mattress with a soft cover and firm to prevent any noise.
Newton crib mattress has a breathable cover and is firm with the ability to bounce even when a child jumps on it. Your baby will enjoy resting on this mattress without worrying about noise disturbance.
Comfort
Your baby will enjoy a nice sleep if the mattress is comfortable. If they experience any discomfort, you will end spending a sleepless night with a crying toddler expressing their displeasure. Most traditional mattresses are wrapped in plastic and made of foam, springs, and latex, making them firm but hard. These mattresses do not encourage comfortable sleep, and your child could experience body aches.
It is important to check out mattresses that are soft and firm to achieve the required comfort. Newton crib mattress boosts its comfortability because it is 90% air and 10% yogurt cup material.
The Wovenaire core provides latex and foam-like comfort but is free of allergens and toxic chemicals. With Newton Baby Crib Mattress, you can be assured of ultimate comfort for your baby.
Firmness
According to the recommendation from the CDC, babies should sleep on a firm surface. Softer and sinking mattresses are discouraged as they facilitate a baby rolling on their stomach, leading to a SIDS risk. Furthermore, softer mattresses pose a suffocation threat when the baby is sleeping. Though you may think that a firm surface is uncomfortable, they are an ideal option for your infants.
Safety
A crib mattress must conform to the strict CPSC (Consumer Product Safety Commission) safety standards. Manufacturers are required to indicate the materials used to make the mattresses. If they cannot provide this data, do not buy! A crib mattress is considered safe if it is free of hazardous chemical substances and has a supportive edge.
You can ascertain mattress safety if they have a certification seal, showing a lack of phthalates, formaldehyde, and volatile organic compounds. Newton crib mattress is Greenguard Gold certified, and you can be confident that it does not emit any chemicals or hazardous gases for your baby.
Durability
The mattress is an item you want to last you until the baby outgrows it, and you could also give it to your friend with a newborn. You don't want to go back to the market for the same baby looking for a crib mattress. Therefore, you do well to focus on the materials used in making the mattress. They should be of high quality to prevent immediate wear and tear.
If you get a washable mattress or one with innerspring ones, you can be sure of the durability. Meaning you can use it for years before you think of buying another one. (Our research: How long is a crib mattress good for?)
Breathability
Breathability is another thing you want to consider when deciding which crib mattress you will buy. By months four to six, your baby is capable of rolling over by themselves. Imagine if your baby flipped in the middle of the night and is sleeping on their stomach, the breathable mattress will prevent the risk of suffocation because they can breathe straight through it.
If you know this, you will sleep soundly without fearing damage for your child. Breathability also means free air circulation on the mattress as your baby sleeps, thus eliminating sweaty backs.
Price
Budget is also something you want to keep in mind as you shop for crib mattresses. You want quality at a reasonable price. This will also dictate the size you are buying. Most parents who have bought Newton crib mattresses and other designs have indicated that it's worth the price.
Warranty
You also want to look at the manufacturer's warranty before you buy the mattress so that if there is any fault, you can find a replacement. A longer warranty guarantees quality for your crib mattress.
Is the Newton mattress very expensive?
Yes, the Newton crib mattress is considered expensive, costing approximately $300 for its original version, $350 for the waterproof version. The less expensive version is $250, though it is only 4" thick.
Is the Newton mattress safe?
Absolutely! It is viewed as the safest crib mattresses on the market today. With its breathable cover and non-toxic materials, there are no suffocation risks.
Is the Newton Baby Mattress flame resistant?
Newton crib mattress is not built with toxic fire-retardant chemicals. The company uses viscose materials from reconstituted wood pulp to provide a fire-resistant case, thus preventing the fire from penetrating the mattress.
Is the Newton baby mattress cover waterproof?
The cover for the Essential and Original versions of the crib mattress is not waterproof, though water-resistant. This means that most spills will only be on the machine washable cover. However, the waterproof version has a 2-stage design that does not allow liquid penetration, making it even easier to clean.
Is Newton Baby Mattress Organic?
Newton crib mattresses focus on breathability, which organic mattresses cannot provide. So, Newton is not organic does not use organic materials but guarantees your baby's safety with no risk of chemicals.
Is it safe to put a fitted sheet on top of a zippered waterproof cover regarding a crib mattress?
Since crib mattresses are not cheap (Take a look at cheap baby crib mattresses under $150), you would want them to last, and a mattress protector would provide the needed defense. Fitted sheets can protect your mattress from stains and spills that will affect your warranty. It can also protect against bed bugs.
Can you put a sheet on the Newton baby mattress?
Yes, you can use a sheet with Newton crib mattress, though you want to ensure the sheet is breathable cotton, especially muslin sheets. You do not want to negate the breathability feature.
Newton Baby crib mattress is one of the best crib mattresses on the market. It boasts several outstanding features, making it unique and adorable among parents. Though its price is high, this mattress has high demand because of its breathability, lack of chemicals, and washability features. This guarantees your child's safety and comfort. So, are looking for a crib mattress, we recommend you check out the Newton Baby crib mattress.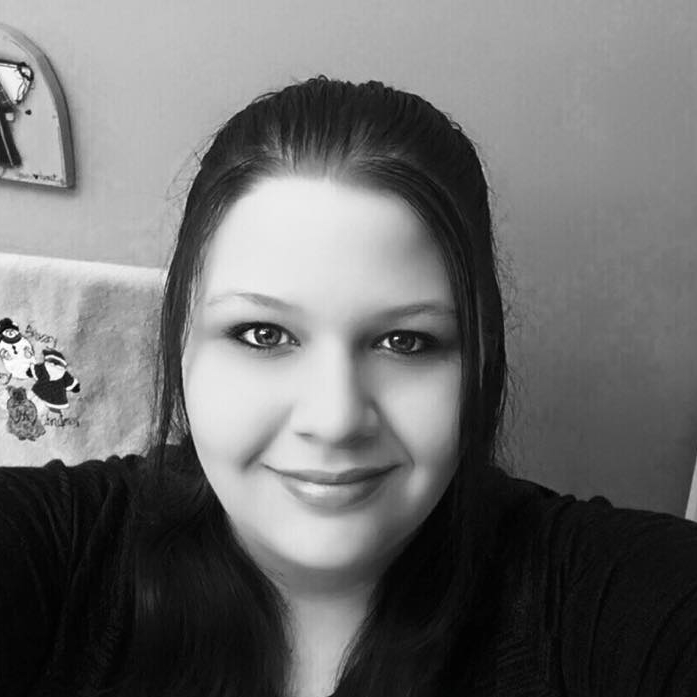 Donna Hudson completed her graduation from The University of Texas at Austin in 2012. After completing her graduation she join a baby shop. Dona married Hudson in 2016 now she is an young mother with two beautiful Child. Dona spend most of her time to read book, cooking and writing blog.