Having twin babies doesn't mean that you need to buy two cribs. Today, you can simply buy a crib for twins that can also practically work as a nursery center for your twin babies. 
You can save more space with the best cribs for twins and eliminate hassles when nursing your beloved ones. Besides, a twin crib is definitely more economical than purchasing two single cribs.
However, with abundant options available in the market, choosing a twin crib that best suits your needs could be a daunting task. Check the five best twin cribs available on Amazon below.
Top 5 best cribs fow twins reviews
1. Baby Trend Retreat Twins Nursery Center
Baby Trend is a fully-featured twin crib coming with two dedicated, battery-powered Rock-A-Bye bassinets that can be removed separately.  It's one of the best cribs with storage where you can not only obtain easy access to your baby, you can also enjoy a one-stop nursing experience with the deluxe parent organizers attached to the standard crib where you can store diapers, tissues, and other amenities.
With a plush fabric lining, Baby Trend ensures your babies rest and nap conveniently. The product can cater to twin babies up to 24 months old.
The rock-a-bye console in each bassinet is ready to lull your twin babies with electronic music, the night light, and controlled vibration. Even when they're awake,  each baby can be still entertained by a couple of hanging toys above it.
Baby Trend's best cribs for twins are also movable with two large wheels and come with a storage tote bag for traveling solutions.  The carry handle is also available in each bassinet for parents' quick handling.
Pros
Complete features with Rock-A-Bye console that play music, vibration, and night lamp
Fully working as a nursery center with the versatile parent organizer
Twin bassinets are separate units
Also, Movable
Cons
Not simultaneous use for twins even though the bassinets are removable to turn the crib into a playard.
2. Graco Playard Twins Bassinet Vance
Graco's best cribs for twins come with spacious bassinets that provide easy access to nursing.  It's a compact solution if you want to turn the crib into a baby playard with an easily removed bassinet.
Most importantly, the quilted mattress pad for crib provides your babies with a comfortable cushion for a great napping experience.  The twin bassinets also come with two halving canopies that shield your twin babies from the dazzling rays or windy environment. 
The bassinets can carry a baby up to 15lbs but when it turn's to a playard, it can carry a baby up to 30lbs.
The comfort is even more enhanced with the airy mesh sides to ensure optimum ventilation when your twin babies are comfortably napping. The manufacturer includes the carry bag for easy storage and travel solution.
Pros
Compact twin portable cribs with two bassinets that can remove for playard
Easy access for nursing
Fit in homes with more limited space
Affordable for comparable twin crib with bassinet products
Moreover, Easy to clean and to store
Cons
No additional features included in the purchases
Not too sturdy for active babies to play together in the playard
Two bassinets are one piece, not separate units
3. Joovy Room2 Twin Nursery Center
Joovy Room2 twin nursery center is one of the best convertible cribs for twins with a separated bassinet and on-top changing table for newborn twins. Instead of using removable bassinets, the Joovy twin crib makes use of separation so the bassinet can optimally occupy the space of the crib with completely safe depth measurement.
Your twin babies can nap in the bassinet comfortably and securely thanks to the soft, padded mattress firmly installed in the bassinet.  The nursery center is flipped away when not being used. If you're looking for a super spacious twin crib Joovy Room2 Twin Nursery center should be on your list.
Even though the Joovy Room2 Twin Nursery center looks firmly like a twin crib, you can actually buy the playard separately.  It's one of the best baby cribs with changing table as the changing table is easy to clean as it's made with fabric materials and it can support up to 25 lbs.
Since the nursing table can be placed above the bassinets, one baby can remain in the bassinet while the other is still being nursed.  
Pros
Super spacious cribs for two babies.
Easy to clean.
Very safe with proper depth of bassinets.
Also, functional with folded changing table
Cons
Minimum accessories for the bassinets
Playard sold separately
Bassinets can't separate or hand-carried
4. Emily 4-in-1 Convertible Mini Crib
Are you a wooden baby crib fan? Safety should be your main concern. Emily 4-in-1 Convertible Mini Crib is another best cribs for twins that come with Greenguard Gold Certified that ensures healthy space for your kids.
You can keep peace of mind as the environment is completely free from toxic chemicals. As it can convert to a toddler bed and even a twin bed, the crib can grow you with your twin babies. Parents can order peripherals separately to transform the standard crib into a nursery center.  
With two adjustable positions, parents can easily access the twin babies when nursing or lulling. When the time comes, you can convert Emily's mini crib into a twin bed. The construction of solid New Zealand pine wood with TSCA-certified MDF material.
Pros
Complete safety certifications
The 4-in-1 convertibility
Maximum weight of 50 Pounds
Durable non-toxic construction
Cons
Not practically travelable
No separate bassinets for newborn twins
Separately purchased nursery peripherals
5. Delta Children Lancaster 4-in-1 Convertible Baby Crib
What do you think about convertible baby cribs for twin babies? Delta Children Lancaster is one of the best baby cribs for twins that can also converte into a toddler bed, daybed, or even a full-size bed. 
It's more than just a wooden crib, as this convertible baby crib can accompany your twins to grow until they require a separate room.  You can adjust the mattress height into three different positions as the babies are still newborn or as they start sitting or standing.
It's a durable baby crib that can last for years as the construction is built with solid pine wood but it's 100% toxic-free. If you are a fan of wooden crib you must see Iron vs wooden crib comparison.
Despite the functionality, Delta Children Lancaster convertible baby full-size crib is aesthetically pleasing with the decorative rosette accents. You can choose the baby crib in Bianca white, dark chocolate, or grey finishing. The twin crib has JPMA, CPSC, and ASTM certification that shows how it has complied with all safety standards that every parent should ensure.
Pros
4-in-1 convertibility.
Can be used from newborn to toddler age.
Adjustable mattress height.
Front opening for easy access.
Complete safety certification and 100 % non-toxic.
Cons
No changing table included, can't be used as a nursery station in general.
Not too easy to be moved
No separated bassinets,
Even convertible to a toddler bed, the full-size crib would inadequately support two toddlers. Two units would be ideal for twins.
What to looks before buying a cribs fow twins
Buying a baby crib for twins requires you to consider the features of the best cribs for twins available in the market. These include the bassinets, mattress, fabric, materials, nursery peripherals, measurements, and so forth. However, you may consider more factors for the best suits of your needs. Check the twin crib buying guide below.
Advantages of Mini Convertible Cribs For Twins
Sometimes, parents may prefer buying two mini cribs rather than the compact twin crib for their babies. These mini cribs come with advantages for you parents of twin babies.  Mini cribs are generally smaller and cheaper than regular cribs.
You can manage the space and positions of the cribs in the baby room you've prepared.  There are many cribs in the market that convert to toddler beds or twin size beds so they can grow with your twin babies. Buying two mini cribs could be a long-term investment.
Mini cribs also give you the flexibility to set up your nursery system in the baby room. You can nurse one baby at a time without disturbing the other one.  With two separate mini cribs, things can be more organized but you can still save space as they're smaller than the regular cribs.
Do you need 2 cribs for twins?
Two cribs for twins are ideal for twins as it's safer for them to sleep separately even though they're in close proximity. Separate sleeping is fundamental to avoid sudden infant death syndrome(SIDS) where twin babies have higher risks.
If you have limited space, mini cribs could be the solution for the best convertible cribs for twins you may need. At the very least, parents can use a baby crib with separate bassinets that are currently available in many variants in the market.
Convertible mini cribs can grow with the babies and can convert to a bed when they're toddlers. Whether you want to use two cribs or one crib, the twin babies must sleep separately.
How to build a modern design crib for twins
First of all, you need to find a twin size bed crib that can fit in the baby room by checking the measurement. Next, prepare the space where you'd install the baby crib and it's highly advisable to choose the spot or setting with black-out shades.
Set up an organized nursery system while installing the baby crib and order nursing peripherals when necessary.  Read carefully the manual book to assemble the twin crib and you can ask for customer support if you hardly follow the instructions.
Converting the twin crib into a playard or toddler would depend on the specification of the product.
Do twins sleep together in the same crib?
Twin babies can sleep together in the same crib in the first weeks of the newborn but the use of separators is encouraged to reduce the risk of SIDS. Twin cribs with a divider or separate bassinets could be a practical solution in the meantime.
As they're big enough, separate cribs would be ideal to provide them with more space for napping.  You may consider buying separate convertible mini cribs for your twins but keep them close to each other as it's comforting.   
FAQ
How Many Cribs Should We Buy for Twins?
When you have twin babies, then it's very important to get the best cribs for twins that can accommodate your twin babies' needs. The main idea is to cater to the needs of the babies.
A twin crib with separate bassinets or a divider could be a practical solution and many of them can be turned into a playard. However, buying two convertible mini cribs could be more accommodating as each baby can have its own space and they can be converted to their beds when they've grown up.
Are There Cribs Made Just for Twins?
Yes, there are various cribs made just for twins from different manufacturers and they usually come with the space separator or separate bassinets.
While they're simply practical, buying two mini cribs can provide more space for the twins and there are also versions that can convert into a toddler and/or twin bed.
Should I Buy Convertible Cribs?
Convertible cribs are simply a practical, yet more affordable solution for parents. Depending on the products but some of them come in three or different modes. That means you can reassemble the crib to a bed for your grown babies.
However, reassembly could be a daunting task, and conversion or peripheral kits may be subject to additional purchase. You should buy convertible cribs if you're looking for a crib solution that can grow with your babies.
What to look for in a compact crib for twins?
Safety must be your first and foremost concern when choosing a compact twin crib. Certifications should be passed by the manufacturers including USCPSC, TSCA, Greenguard, and so forth.
The best cribs for twins would confidently disclose the certification information. Some factors need to be weighed in including adjustable mattress height, wheel lock, measurements, materials, ease to clean, colors, and so forth. You should upfront the technical and safety aspects before aesthetic-related factors.
At what age should Twins stop sleeping together?
Twins are recommended to sleep together in a divided crib or bassinet for one semester or one year. Sharing a room or sleeping close to each other is recommended but there would be a time where they need to sleep completely separate.
The twins can share a room up to when they're 10 years old or as they require more space for themselves.
Is it good for twins to sleep together?
In terms of sleeping together, twins must sleep in separate cribs or bassinets but they may(even are recommended) to share the room.  Keep the comfort of the room to ensure your twin babies sleep tightly at day and night.
These include positing the cribs away from direct sunlight, adjusting the cool temperature of the room, maintaining the schedule, and so forth.  Sleeping together without any divider or separator isn't recommended for twins as it can increase the risk of SIDS.
Of course not, but sometimes it different.
Final Word
When choosing twin cribs you should refer to your actual requirements and preferences to accommodate the best needs of the twin babies.  From the best cribs for twins listed above, you have two main categories of crib you can choose from including the twin crib and the mini crib.
If you prefer twin cribs, Joovy Room2 Twin Nursery Center could be a straightforward option as it has good depth and a spacious top-attached changing table. 
However, if you prefer buying two mini cribs, then Emily 4-in-1 Convertible Mini Crib would do a great job since it has complete convertibility and top-notch safety properties.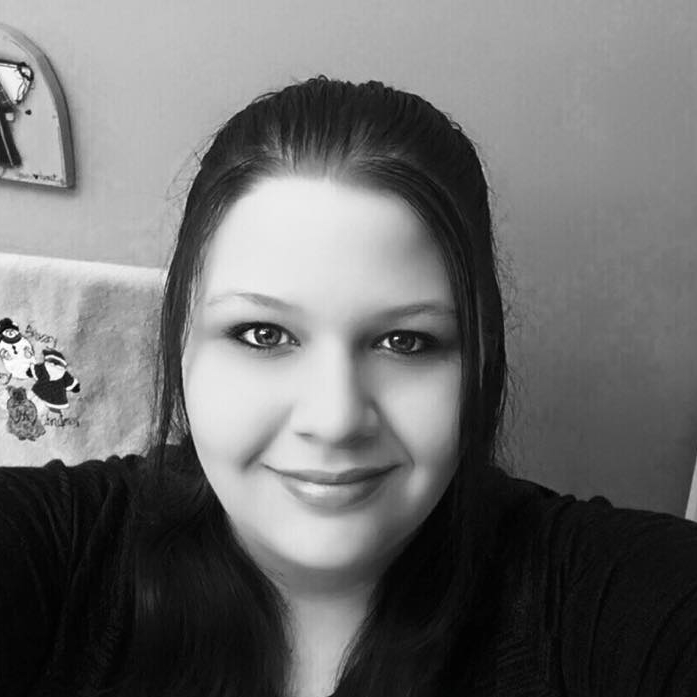 Donna Hudson completed her graduation from The University of Texas at Austin in 2012. After completing her graduation she join a baby shop. Dona married Hudson in 2016 now she is an young mother with two beautiful Child. Dona spend most of her time to read book, cooking and writing blog.