Studies show that inadequate sleep can have devasting health consequences on babies, underscoring the need for a good mattress. Parents are concerned with their children's growth and development and want to invest in a quality baby crib. The mattress is one of the main components of the crib, but it is bought separately. Since online shops such as Amazon, eBay, and Walmart provide you with various baby mattress brands, you may be weighed down by the choices and how to differentiate them. We will highlight the difference between Newton vs. Naturepedic crib mattresses, thus enabling you to make the right decision.
It is noteworthy that not all mattresses are manufactured the same. They differ in quality and purpose, but as a parent, it is your responsibility to know your baby's nighttime challenges and get the right mattress that caters to their needs. Though having a comfortable mattress is what your baby deserves, there is more to a good night's rest. This review is focused on Newton vs. Naturepedic crib mattresses, allowing new parents to evaluate their options before heading to the market. Your choice may mainly rotate around your child's needs and your lifestyle.
Newton Crib Mattress takes pride in its construction that is 100% breathable. It was founded in 2015, aiming to enable babies to sleep comfortably and safely. The company produces not only crib mattresses but also sheets and covers for your baby. We will focus on the features, pros, and cons of this mattress to help you make an informed decision.
Design
Newton crib mattress uses patented Wovenaire core, which is 10% food-grade polymer and 90% air. This is enough to provide latex or foam-like comfort without worrying about possible toxic allergens and chemicals. Other mattresses use foam, latex, and glue-causing toxicity risk.
Density and Firmness
Since Newton Crib mattresses do not have latex, springs, or foams, they are softer but firm enough to give your baby comfort. You do not have to worry about your child's spine since the air component of the mattress provides the needed support while your child is sleeping. However, it lacks the durability which latex and spring mattresses have.
Breathability
Newton has two breathable layers netted with spacer fabric, forming an attractive cloud pattern of soft air pillow. The air circulation enhances breathability, thus protecting against SIDS and potential suffocation. An additional benefit of the breathable mattress include:
Regulating the baby's body temperature since it does not trap heat
Reduce chances of your baby sweating, thus keeping the mattress dry
Enhances airflow and minimizes the re-breathing risk
It dries faster if vomit or liquids spills on it, thus reducing the risk of bacteria growth in the mattress
Even if your baby is facing down Newton Crib mattress, they will breathe, making this mattress ideal for new parents.
Washable and Waterproof
Newton is the only crib mattress that is 100% washable. You can wash from the cover to the core because it has no latex, foam, glue, or springs like other mattresses. This way, you can ensure your baby enjoys hypoallergenic sleep. You can wash every part of this mattress and let it hang between 5-8 hours to allow the spacer cover and Wovenaire material to dry.
Size and Weight
Newton comes in two sizes: 24x38x5.5 and 52X28X4, covering all possible sizes of available baby cribs. This gives parents the option of selecting either of these mattresses depending on the crib size. The weight ranges from 9 to 20 pounds, meaning it is not too heavy to lift, thus making it easier to change sheets and do routine cleaning. They do not come with heavy springs or foam that makes parents struggle with moving them.
Greenguard Gold Certified
Newton crib mattress is a seal of certification, indicating it is safe. Its chemical emission is below the highest set standard of industry emission safety. Since it is latex and foamless and does not have springs, glue, or allergens, it is environmentally friendly and cannot affect the young lungs. The materials used to manufacture this mattress are 100% recyclable. Therefore, parents can allow their babies to sleep soundly on Newton products without worrying about potential allergies or infections.
Generally, Newton mattresses are uniquely built, different from their competition because of breathability and recyclable construction features. There are no toxic materials, odors, but you are guaranteed comfort for your baby. However, the price tag will be higher for its benefits.
Pros
The Newton crib mattress material is high quality and 100% washable. Its durability means you can give it to a new parent once you are done using it.
It is lightweight construction, thus easy to move and wash
It is made from breathable materials free of chemicals and allergens, meaning your child will enjoy sleep even if they are breathing conditions.
It comes in two sizes, providing parents with a variety to choose from based on their crib size and budget.
A variety of colors that could suit your bedroom décor
Cons
If you cover the mattress with a bedsheet, the breathability feature will be negated unless you use muslin.
It is expensive, and it is waterproof design is limited in size
Its edge support does not inspire confidence
The zipper appears to be of low quality
2. Naturepedic Crib Mattress Review
The Naturepedic crib mattress is made of organic cotton, a non-GMO sugar cane waterproof polyethylene cover, and inner springs. Its materials have no harmful chemicals, promising your baby overall health and safety. The mattress does not have latex, flame retardants, soy, phthalates, vinyl/PVC, formaldehyde, or polyurethane foam.
The components used to manufacture this mattress are domestically acquired in the USA, and some are imported. It is high quality due to extensive research, meaning parents can use it for a long time.
The company believes that Mother Nature is the source of quality materials for a comfortable and healthier sleep. Their goal is to provide mothers and newborns with a healthier sleeping environment, incorporating pediatricians, chemists, and engineers to work on the design.
Naturepedic crib mattress meets high certification standards, showing their safety for young lungs. since they are waterproof, they are easy to clean in case of vomit or food spill. Let's dive into the features of this mattress and see what it has to offer.
Certification
The mattress uses certified organic cotton grown without genetically modified organisms, synthetic fertilizers, or pesticides. The cotton is grown in the US provides a perfect alternative to chemically treated foams and allergy-prone latex.
Steel innerspring
The innerspring is of high quality, providing needed support without health concerns and any allergies. The 150-coil innerspring has a 9-gauge wire at the border and 13-gauge coils, providing support and durability.
Food-Grade Polyethylene
It acts as a waterproof cover of the mattress. Since this kind of plastic is approved for food packaging, it is free of any toxins. It is also easy to clean and is stain resistant. This means that you do not have to worry if the baby spills food or vomits on it.
The fibers
The fibers in the Naturepedic crib mattress come from pure organic potato-starch batting completely made from plants—no hazardous chemicals or off-gas material to ensure your family's safety.
Fire protection
You may wonder if it is chemical-free, how can it have fire protection? Well, the company that ultimate fire protection is through superior product design. Organic cotton is less flammable, and the company took advantage of this characteristic to eliminate retardant chemicals.
Comfort
Most mattresses are sold use comfort as the selling point even if they are not what they promise. An uncomfortable mattress will make your baby jittery, and parents do not love that. The Naturepedic crib mattress has a no-compromise policy, providing your baby with comfortability and safety.
Your baby will sleep throughout the night with this mattress. The innerspring ensure that the mattress is sturdy without compromising on comfort. Your child will not sink into the mattress and affect their spine; rather, the support provided will ensure the right posture and comfortable sleep.
Support
The No-Compromise certification enables the mattress with high-quality support for your baby. Naturepedic crib mattress has a two-side firmness, diving you toddler with a firm side for better sleep and development.  You can count on the 150 coils innerspring to give a firm flat surface, providing your toddler with the ideal support.
Edge Support
Naturepedic crib mattress has exceptional edge support that would prevent the baby from falling when they roll. This feature makes this mattress stand out in the Newton vs. Naturepedic crib mattress review. As a parent, you do not want your child ramming their head on the floor from the bed, and the edge support could reduce these instances.
Furthermore, the mattress's coil lined the edge for firmness and sturdiness. The edge support could also minimize suffocation risk. Without the mattress edge, the baby could roll and be trapped between the crib and the mattress.
Size and Weight
Naturepedic crib mattress comes in one size of 6x x27.8 x 52 inches and weighs between 12-20 pounds. Moving this mattress can be tiring, especially when cleaning or removing sheets. The innerspring add to the weight making it challenging to get out of the crib; however, once the toddler is on the bed, it is not so difficult to move around.
Breathability
Though the mattress is not built with breathability features, it does not cause sweating issues for your child. The focus of the mattress is on organic features rather than temperature regulation. This does not mean that it will bake or freeze your baby. Newton outweighs this mattress in this regard since it has breathability.
Pros
This mattress is constructed using organic cotton materials, providing safety for your child and promoting an easy transition.
Since it is waterproof, it is easy to clean up any spills without causing damage to the mattress or providing ground for bacterial growth.
The coil construction enhances its durability and firmness
You are sure of safety and non-toxic materials due to its Global Organic Textile Standard (GOTS) certification.
It is odorless and safe to sleep immediately after removing the package
The design has edge support to ensure your baby's safety even when they roll.
Cons
It is an expensive brand
There is no lightweight mattress as they all have innerspring
It is prone to heat retention that may be uncomfortable for sweaty toddlers
It is only in one size.
Key Differences between Newton vs. Naturepedic
These two mattresses are the major players in the industry, and here we bring you their main differences.
| | |
| --- | --- |
| Newton | Naturepedic |
| It has a waterproof feature in only one of its designs, while the rest sells on washability. | This mattress is waterproof. |
| Newton prides itself on breathability, allowing air circulation to prevent SIDS. | Naturopathic contain dual firmness level. |
| Newton does not have spring, foam, latex, or glue. | It has a heavy-duty 150 innerspring that provide a firm base for the mattress. |
| The brand has two different sizes | Naturopathic comes in one size |
| It has a Greenguard Gold certification | Certified by Global Organic Textile Standard |
What to look at before buying a Crib Mattress
When deciding which mattress to choose from, Newton vs. Naturepedic crib mattress, you do well to consider the following features.
Non-toxic materials
Your baby's health is paramount, and the mattress they are sleeping on should be made from non-toxic materials. Each of these mattresses promises no harmful chemicals in the material used in the construction process.
Washability
You want a clean mattress for your baby, one that you can easily clean when food or vomit accidentally spills on. Newton crib mattress is 100% washable, making them ideal for parents. Naturepedic crib mattress also prides itself in being waterproof, meaning you can easily clean it without soaking the mattress.
Cover
Though Naturepedic crib mattress does focus on breathability, its cover is breathable, made from organic cotton and 3-dimensional polyester with a lattice structure, thus increasing airflow. Newton crib mattress cover has two breathe-thru spacer materials to add to breathability and comfort.
Lack fire retardants chemicals
Naturepedic crib mattress is made from organic cotton materials with no fire-retardant chemicals since pure cotton is less combustible. Newton crib mattress also prides itself in safety with no harmful chemicals in the materials used for construction.
Silence
Newton and Naturepedic crib mattresses do not make noise because of their soft and breathable covers. Even if the kid jumps on the mattresses, they remain quiet.
Comfort
The mattress should provide the needed comfort for your baby, and these mattresses ensure your baby is comfortable with a soft and sturdy feel.
Firmness
You do not want a mattress that sinks the baby and affects their posture but a firm product. Naturepedic crib mattress has inner springs to ensure firmness, while Newton crib mattress is 90% air to offer the mattress the comfort and strong feeling without sinking.
Safety
Naturepedic and Newton crib mattresses promise safety from hazardous materials. The edge support from the Naturepedic crib mattress also offers your child additional safety from rolling down the crib.
Durability
You want a mattress you can use for a long and even give your neighbor a newborn once you are done with it. Naturepedic and Newton crib mattresses guarantee durability, with the former banking on its quality material and innerspring.
Breathability
Parents want to protect their kids from potential SIDS risks and suffocation, hence the need for considering breathability. Newton crib mattress is built with materials that enhance breathability and, as such suitable for newborn. On the other hand, the Naturepedic crib mattress provides this feature through its cover that encourages air circulation.
Price
Your budget is another factor you want to consider before choosing mattress type and size. Quality mattresses are rather expensive because of what you get in return. Many parents agree that Newton crib mattresses are worth the price and assure you added value for your money, and the same can be said of Naturepedic crib mattresses.
Warranty
Warranty is also valuable to you as it shows the quality of the product you are buying. Naturepedic crib mattress offers parents an amazing lifetime limited warranty, whereas Newton Crib mattress promises a two-year warranty. All these companies promise quality products with nothing to worry about.
Between Newton vs. Naturepedic Crib Mattress, which one has a waterproof cover?
Waterproof Newton product and Naturepedic Crib Mattress cover designs are waterproof; however, Newton's Original and Essential crib mattresses are not waterproof.
What is Wovenaire?
This patented material exists with Newton crib mattresses and is used as an alternative to latex, foam, and springs at the mattress core. It constitutes 100% recyclable food-grade polymer materials. Additionally, it is 90% air in volume, making the mattress light and breathable.
Can I buy an additional mattress cover for the Crib Mattress?
Yes, you should have an additional mattress cover on hand. You can easily swap these when cleaning the used one, thus allowing your child to sleep on the cleanest surface possible.
Do I need to wash my Newton crib mattress once I buy it?
No, it is not necessary to wash the mattress before use; however, if you like it that way, feel free. Newton crib mattress design is 100% washable, meaning you can wash it as many times as needed.
How is Naturepedic different from other mattresses labeled as "organic"?
Some companies claiming their mattresses are organic use only one organic ingredient but could contain adhesives, formaldehyde, water-repellant treatments, flame retardants, and antimicrobial treatments. Naturepedic mattresses are Global Organic Textile Standard (GOTS certified, showing every piece of ingredient is pure organic without any trace of toxics.
Are Newton and Naturepedic products hypoallergenic?
The products from these companies are not hypoallergenic, with Newton using breathe-thru technology that prevents moisture and humidity build-up. Naturepedic products are made from purely organic materials without any chemicals, and their cover promotes a measure of breathability.
What are flame retardants for the mattress?
These are fire-resistant toxic chemicals used by several mattress manufactures. Newton does not include these chemicals in their products; instead, they use viscose material embedded on the mattress cover. Naturepedic products are made from pure organic cotton, which is less flammable; hence they do not use flame retardants.
Your baby's comfort while sleeping is in your hand with an array of mattresses on the market. However, you want to ensure that the mattress you invest in has convenient features, is built from non-toxic materials, and promotes good health. If your focus is on washability and easy carriage of the mattress, the Newton product will be a better suit for you.
On the other hand, if you want stability, durability, and a supportive edge for the mattress, consider Naturepedic products. Now that we have laid it all bare between these two products, which one will you choose?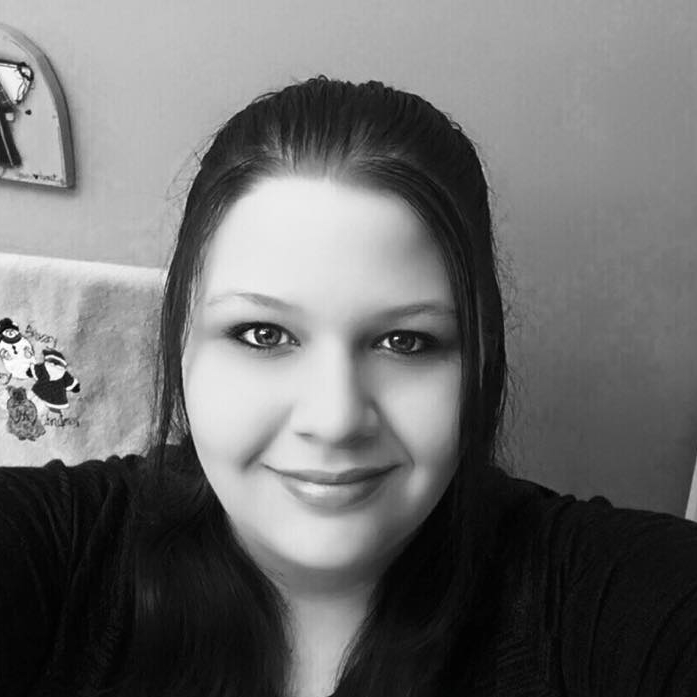 Donna Hudson completed her graduation from The University of Texas at Austin in 2012. After completing her graduation she join a baby shop. Dona married Hudson in 2016 now she is an young mother with two beautiful Child. Dona spend most of her time to read book, cooking and writing blog.