Newborn babies sleep a lot and so considering the right choice, bassinet vs. crib vs. cradle is a must. It is a way of keeping the baby safe and for a newborn sleeping is very important. Nothing can be the right place for the initial crucial months but for a bassinet, cradle, or crib.
What is a bassinet?
A bassinet is a baby sleeping, a portable small piece of furniture having useful features. It is mostly attached to the bed of grown-up's bed. It assures closeness and security at the night. However, the buying decision of bassinet vs. crib vs. cradle is a way of keeping the baby close, moving around, and keeping an eye during the night as the baby is sleeping.
[/su_list]
Pros
Affordable
Attaches to the bed averting co-sleeping danger
Small, portable, and light
Mobility-oriented features
Cons
Unsafe for more than 40 pounds children.
Baby quickly outgrows
Cannot place it on the floor due to stepping hazard
When to use a bassinet?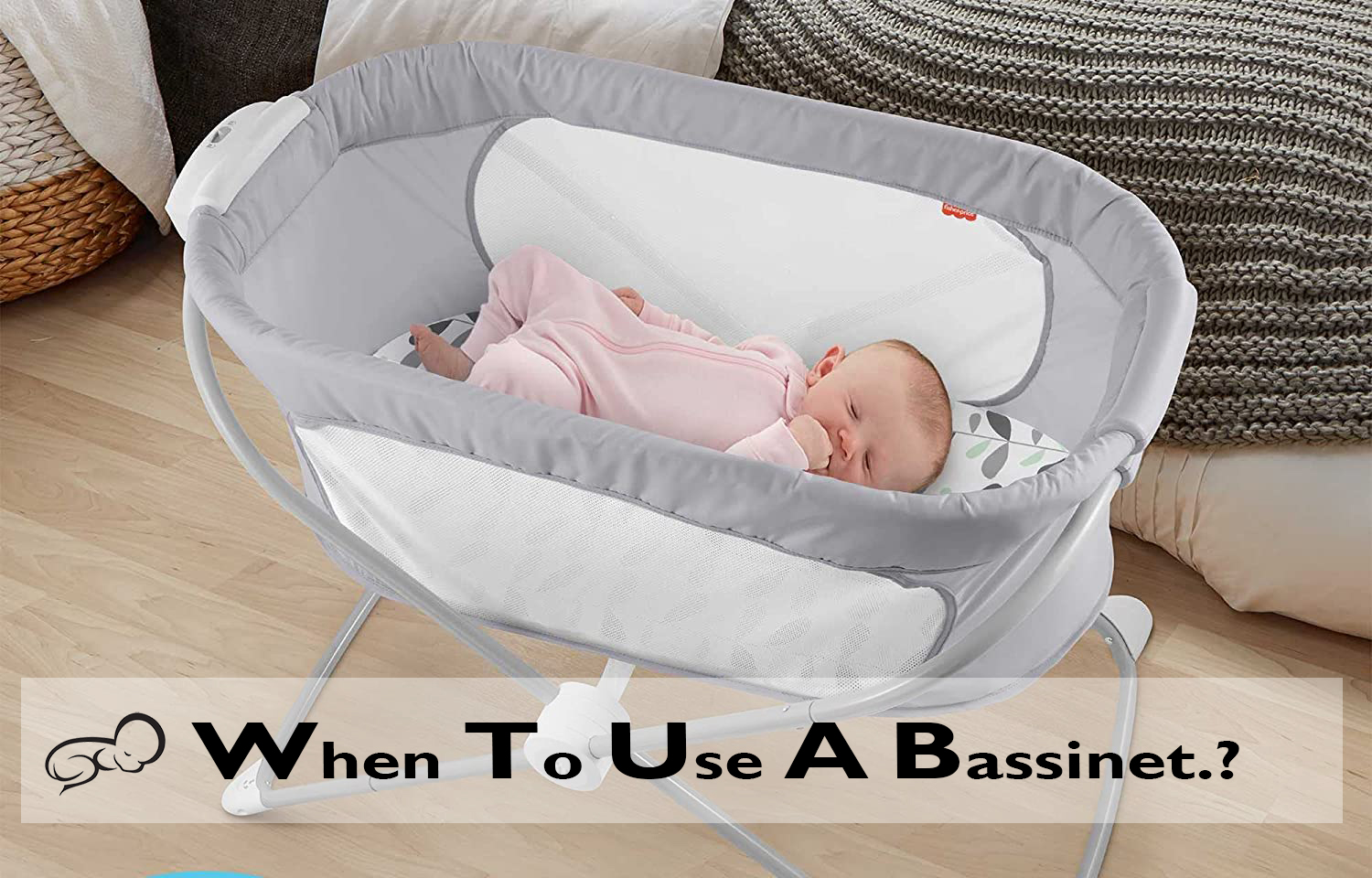 Bassinets are for newborns. It is a safety consideration and the best baby sleeping device. The mattress in the bassinet is comfortable, yet firm. Remember to add thin, breathable blankets, and not fluffy blankets.
What is a Crib?
Considering, Bassinet vs crib, Crib is the largest baby bed and is sturdier. The crib is the same as the traditional cradle. The baby is safe as it features high railings. It does not swing or rock as it is stronger and larger. It does not feature portability but facilitates moving.
[/su_list]
Pros
The right option for more active and larger babies.
Offers enough room than a bassinet for a baby to move.
Features a rocking or swinging motion assisting baby is sleeping.
Cons
It is expensive than any bassinet.
Not suitable for transport
When to use cribs?
Baby's growth rate is fast in the initial few months.  As your baby grows out of the bassinet, it is the right time to start using a crib. Using a crib is helpful so that your baby does not bump into the bassinet's sides or wake up crying. Mostly, the transition to crib from bassinet is between 3 to 6 months.
Mini crib
A mini crib is one that is not in the standard crib measurements. They are also known as portable cribs and have mini crib sheets. Mini cribs also feature wheels in the bottom facilitating to move easily around your house or a room. They are the smaller versions of the cribs in full size. They resemble any standard crib and can also be converted into toddler beds. The size is the main difference. The mini crib main uses are:
Suitable for small nurseries
Fits into the bedroom of the older child
It offers stability and the great looks of any full-sized crib. It is more appropriate even in tight budgets, tight spaces, and converts into a twin bed.
What is a Cradle?
A cradle is the same as a bassinet. It is a small device for sleeping but is unique as it cradles to sides. They are mostly in wooden slats and are available in other materials. Cradles are much sturdier and smaller than cribs. They are distinct as they feature a rocking or gliding mechanism.
Source: Cradle(Bed)
[/su_list]
Pros
It lasts longer than bassinets.
It comes in different versions and is portable.
The gliding or rocking helps to soothe and helps the baby is sleeping.
Cons
It does not feature any bedding, so buying separate bedding is an additional expense.
It is much heavier to bassinets that moving it around is bothersome.
When to use Cradle?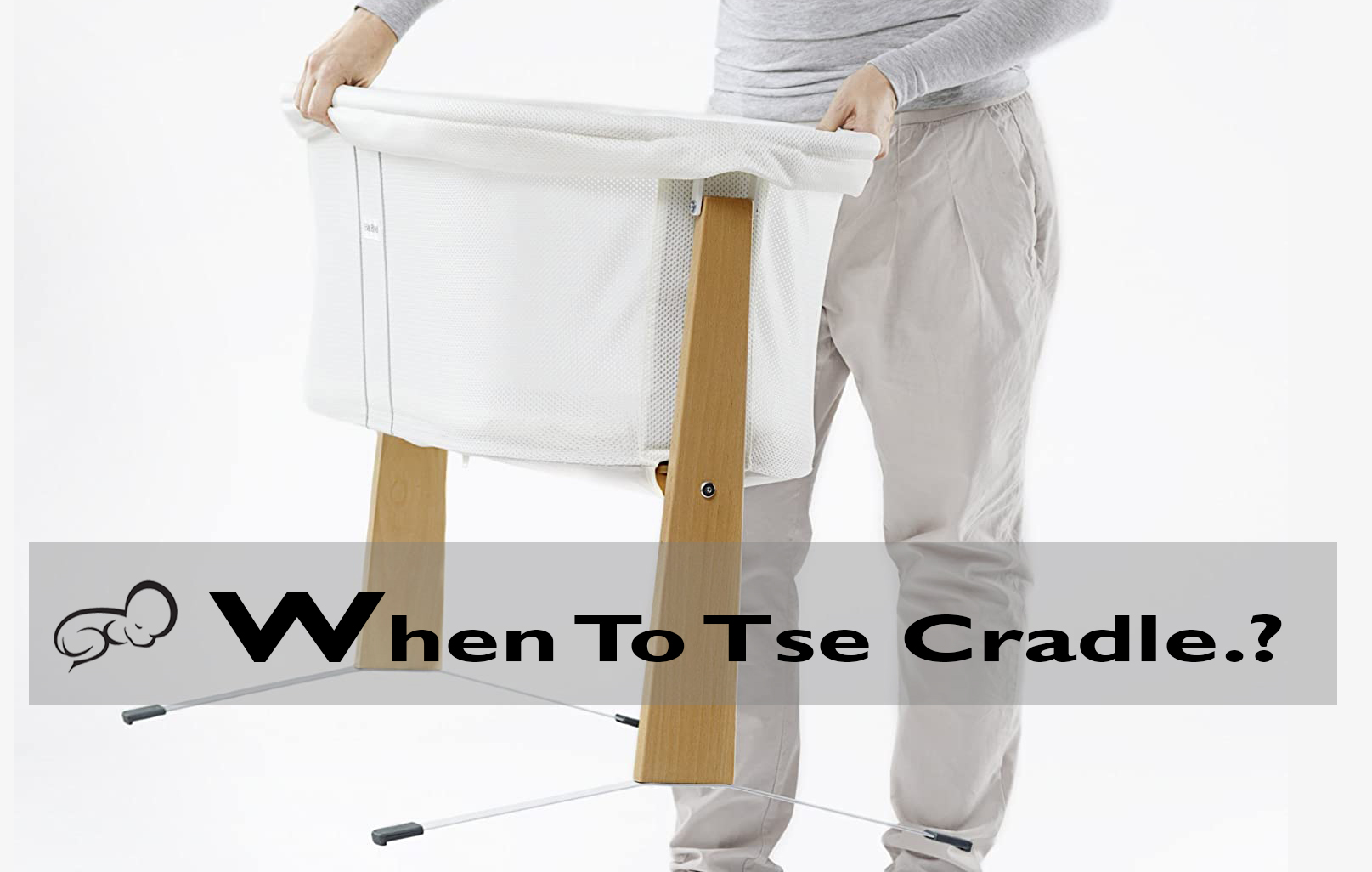 It is best to use a cradle for a baby under 4 months old. You can also give your baby sleep training after they complete 4 months or move them to a bassinet or a crib after they are asleep.
Difference between bassinet vs crib vs cradle 
Bassinets are smaller and are more suited to be used in the first few months of a baby's life. A cradle is bigger and can be used for a longer period. Bassinets are made from cane or wicker and have a very vintage look. Cradles are made from wood and are very solid.
You are able to move a bassinet around the home much easier than you are able to move a cradle, although both are portable. Cradles most often have a rocking or gliding function, so you can soothe your baby and rock them while they are in the cradle. Bassinets are rigid and do not have this function.
Categories
Bassinet
Crib
Cradle
Definition
Bassinets feature a vintage look. It appears like a basket made from cane or wicker.
Crib is a baby bed that is the largest you can get for any newborn
A cradle is between bassinets and cribs. It is smaller to a crib and is bigger than a bassinet. It has a sturdy base and is mostly from wood.

 

Stable
Bassinet is stable only for a 3 months baby.
Crib is stable and has high walls to keep baby safe
It is stable, but assure the material is strong to hold your baby.
Duration
Bassinets do not expire, but your baby outgrows it.
 It lasts longer than both, bassinets and cradles.
Does not last longer than cribs, but lasts longer than bassinets.
Safety
Most bassinets feature organic materials and are safe for babies.

 

Cribs are safe as their bottom is sturdy and features high walls.
Cradles now come with sturdy stands and anti-tripping base that it is safe and secure. Ensure no sharp edges.

 

Suitable for
Bassinets are ideal to use in the nursery or your room or nursery and to provide your baby a cozy space. Easy to move around the house.

 

Cribs are suitable to be shifted to a nursery as the baby sleeps. Shifting a crib around the house is difficult.
Cradles may be heavy and it is a bit difficult to move it around the house often. However, small size cradles are easy to move.
Playtime
Babies are small enough and it is the time they sleep a lot.
Cribs are big to allow babies to play and are safe without letting them climb out
Cradles are suitable for babies to play, yet keeping an eye is helpful.
Price
Affordable
Expensive than bassinets
Moderately priced.
You need to check that the stands are sturdy and come with an anti-tripping base so that the cradle can be securely placed in position. This is especially important if you have pets in the house who may accidentally tip the cradle over. You may also want to check the height of the support as in my case, it was convenient to have it slightly lower than my own bed so that I could keep an eye on my baby at any time through the night without having to get up every time.
Rocking: Having the ability to rock or glide, you can easily soothe your baby to sleep when they are upset or crying. This allows you to put your baby to sleep without having to pick them up out of the cradle.
Rocking: While rocking your baby to sleep helps to soothe them, you do not want to get your baby used to being rocked to sleep, as you will not be able to do this with a crib when they outgrow their cradle.
Bassinet vs. Crib: How to Decide for your baby what's Important?
Bassinet vs crib is meant for varying age groups. You can buy depending on the space, budget, and requirement. It is as per your choices or needs. The merits of a crib outshine a bassinet in many features such as stability, durability, and safety. Bassinets are handy for a young baby to share bed with parents or to put the baby in a crib.
Both bassinets and cribs are the best sleeping choices for newborn babies. There are differences to consider such as the crib takes more space as it is larger in size. Bassinets are good for the baby in earlier months; cribs can be introduced from the infant transition time or the toddler phase. The bassinets are specifically for infants and they are lightweight, compact, travel-friendly, and portable. On the other hand, the cribs are for toddlers, they are sturdy, large, and stationery. Bassinets are limited to 25lbs babies and cribs are suitable for a 3 feet tall baby.
As both sleeping options vary in shape, size, weight, build quality, and features, it also varies with pricing. Choosing the right one is as per your requirement.
FAQ 
When should I move my baby out of the bassinet?
You should move your baby out of the bassinet as your baby tries climbing out of the bassinet, surpasses the weight limit, or is too large to fit in a bassinet comfortably.
How long does a baby sleep in a bassinet or cradle?
A baby weighing over 40-45 pounds or is over two years mostly outgrows a bassinet or cradle. The latest cradles serve longer.
Can a baby sleep in a cradle all night?
Yes, it is possible for a baby to sleep all night in a cradle, but you should be near or pay attention as the sleeping devices are not wholly dedicated to your sleeping baby.
Do I need a crib and bassinet?
No. Bassinets are not required. It is because a modern crib takes care of the sleeping needs of your baby.
Is a Cradle Safe for a Newborn?
A cradle is safe like a bassinet as long as the sleeping safety considerations for a normal baby are adhered to. Ensure the sleeping surface is firm, no excess blankets, pillows, or soft toys, and the sheets should be in the right size. Note: Avoid a larger crib as your baby may move from easy reach.
Good Bye Words
Bassinet vs crib vs cradle provides safe sleeping hours for the baby. Placing a breathable mattress ensures better and healthier sleep. It is safer and the best choice. Bassinets, cradles, and cribs are different from each other.
Babies grow fast, so carefully think about your family and the needs of your baby. The bottom line is to pick a bassinet, cradle, or crib for the baby. It is best to get a good sleep in a secure and safe environment. Thus, it ensures a healthy and happy baby.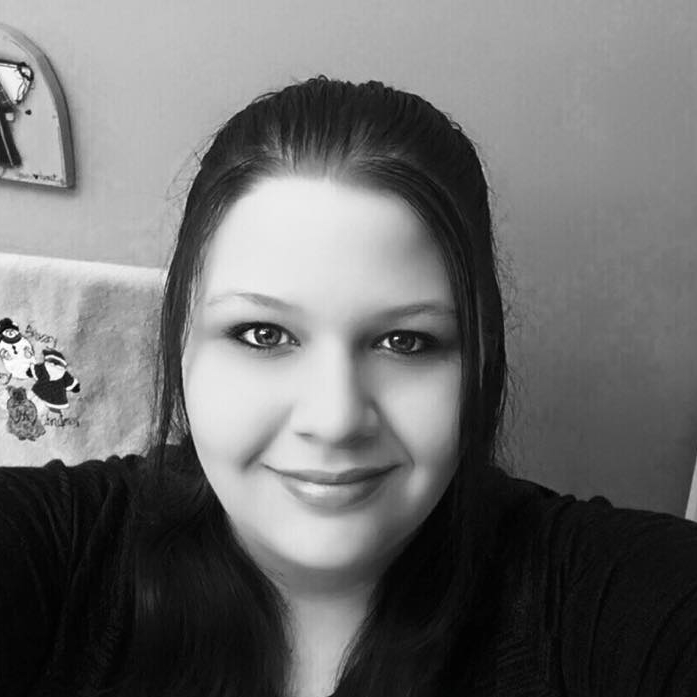 Donna Hudson completed her graduation from The University of Texas at Austin in 2012. After completing her graduation she join a baby shop. Dona married Hudson in 2016 now she is an young mother with two beautiful Child. Dona spend most of her time to read book, cooking and writing blog.